Why Playing Baseball is So Important for Children
05-10-2017 / By: X Bats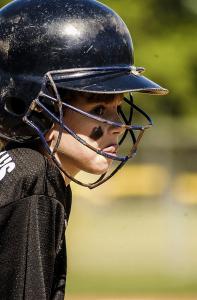 Why should children play baseball?
Perhaps more than most sports, baseball requires an intense level of concentration that will teachyour little ones to focus and visualize their objectives beforehand. Henry Kissinger once remarked that baseball was "the most intellectual game because most of the action goes on in your head," and boy… Was he right.
Baseball introduces children to whole new kind of thought process. It also shows them the arts of teamwork and goal-setting, two lessons that stretch well beyond the game into everyday life. It's not just about jumping across a field or court and placing a ball in a net. This is fun, but it's also very reactive, and requires children to"play things out" as they goalong due to high levels of unpredictability.
Baseball is different; someone steps up to the plate and studies each player on the field, especially their own. Where is each person standing? How fast does the pitcher throw? How much force is needed to score a homerun? All these questions and more will arise in your child's head as they workto build their team's competitive streak. It requires coordination, and causesplayers to analyze their surroundings and each person's behavior before makinga move.
This also goes for the players on base. It's impossible to react without seeing the hitter in action; they need to see how hard the ball's been smacked and in what direction it's moving. From there, they can determine how far they'll need to run and where to stop to avoid any outs or lost innings.
But baseball doesn't just offer a mental advantage. It buildsa child'sphysical strength as well. Each swingactivates all your child's muscles, causing them to work together andapply the right amount of force and inertia to each hit. Your child's arms look like they're doing all the work, but baseball is a sport that gives players an ideal (and rare) full-body workout. Your child will grow stronger over the years as they carry their career ambitions and love of the game with them throughouthigh school, college, and into the major leagues.
And don't forget about all that running that comes with America's favorite pastime. Smacking the ball into the bright blue yonder is only part of the fun; players then scamper to make all the bases they can before the ball returns from the outfield. Every run towards that next base burns off excess calories, ensuring children stayslim and healthy throughout their careers.
If this sounds good and you're ready to stir up your child's passion and interest in baseball, now's the time to start, and what better way to get your little slugger into the game with a custombat from
X Bats
? We offer wooden bats of all shapes and sizes to match your child's needs and skill-level, whether they're just starting out or ready to enter the playoffs.
Contact us
today to find out how you can get your child ready for a runwith the Dodgers, the Yankees, or any team you see fit.