Training Softball Bats and Pro Stock Softball Bats
02-04-2018 / By: X Bats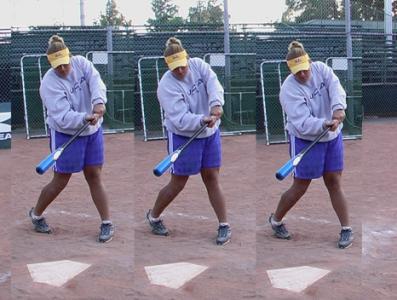 Softball is one of the most competitive sports out there. If you want to succeed you need to always be at the top of your game. Hard work, practice, training, and studying is essential for you to be successful at such a difficult sport. Sometimes, a small edge makes all the difference. It can be the difference between winning and losing. The equipment you have can make the difference between being good and great. Xbats.com has you covered. They have the best selection of both training and game ready softball bats so you can stay one step ahead of the competition.
https://www.xbats.com/softball-training-bats/ is the number one supplier of quality softball training bats that provide results. They have multiple different options for anyone looking to improve as a player. There's no gimmicks, just pure hard work, and Xbats.com has you covered.
https://www.xbats.com/softball-training-bats/ uses a bat developed by Sue Enquist. Enquist is a 11-time National Champion as a player and a coach. The SB401 is an amazing product that helps players develop more power and have a quick directional swing. Keeping your swing inside the ball and not loopy, allows hitters to use the opposite side of the field, and maintain full control at all times. The bat uses a short barrel and small sweet spot, forcing users to focus on making solid contact every time. The SB401 is currently being used by over 80 division I college teams, as well as countless youth and high school programs. It is without question the best training bat available.
Don't forget, every bat on xbats.com fully customizable, and the training bat is no different. Choose various lengths and weights for any player. Change the color of the barrels, handles, and engraving for nearly endless style choices.
For a small fee, you can equip the bat with a 101-day warranty, to ensure that you get the most out of your SB401 training bat. It is a great bat that will help you or your players become better hitters.
Once you have taken care of the training, it's time to take it to the game. Don't worry. https://www.xbats.com/softball-pro-stock-bats/ has you covered. Like every other baseball and softball bat, xbats.com has the best products you could ask for.
To make sure that you get the best bat for you, https://www.xbats.com/softball-pro-stock-bats/ has categorized the available pro stock softball bats they have to offer. The choices are Balanced, End Loaded, Medium Handled, Bats for Power, Bats for Contact. Each category has a recommended pro stock softball bat to ensure you are using the best bat for your type of hitting style. This is the best place to find your most preferred bat on the xbats.com site.
All pro stock softball bats on Xbats.com are made for hard maple that over 300 Major Leaguers approve of. Once you pick the best bat for you, you are able to make it your own. Customize the colors, size, weight, flag emblem, engravement, and many other personal options. Not only are the bats on Xbats.com the best quality, but they provide some of the most comprehensive customizable options available anywhere.
It takes hard work to be great. Hours spent practicing and working hard can get you far. But, sometimes, you just need that extra something to take you to the top. So many people have trusted Xbats.com to provide them with quality and superior products over the competitions. Take the next step in your journey and put your trust in Xbats.