As One Season Ends the Training for a New Season of Baseball Begins
08-11-2019 / By: X Bats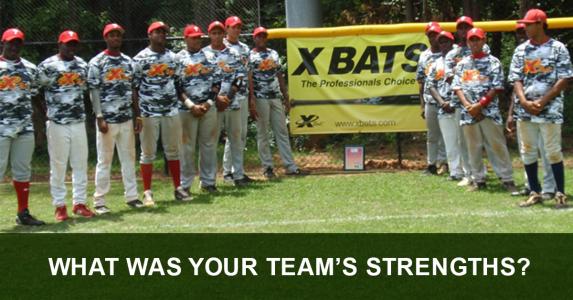 The dog days of summer are slowly becoming a distant memory. So too are the wins and defeats of Spring and Summer ball. As fall approaches, the time to start thinking about next year begins. What was your team's strengths? What were the deficits? How are you as a coach or parent going to make them a little better next year? Might we help out and suggest picking up an array of training bats designed just for such an occasion. From the pros to little league fields across America, the off-season is the time to perfect the swing in order that one might hear the beautiful and sweet crack of the bat when it matters most. So let's talk about a few bats that will help you get there.
A Unique Swing for Every Hitter
For those paying attention to the pros who will be playing baseball this fall, take notice and pay attention to the uniqueness of every professional hitter. Almost no two swings are the same and yet, they are the best at what they do. That's why each hitter has different training needs during the off season. So let's imagine a hitter needs to build hand a wrist strength along with better technique. That's when the Shorty comes into play. The Shorty comes in lengths of only 26", 27" or 28", but with a full barrel. It's great for helping build that strength with one handed swings from a tee or short toss.
Perhaps another player has the strength of Babe Ruth, but can't seem to hit the sweet spot on the bat if his life depended on it. In walks the Short Barrel Training Bat. The bat was developed as an under load training tool that helps the hitter get accustomed to swinging faster while finding the sweet spot. Because this bat is unforgiving to anything less than a perfect swing, it helps the hitter build consistency. Anything short of that is obvious to the coach and the player alike when using this training bat.
Coaches Need a Little Help Too
There is nothing wrong with admitting that coaches sometimes need a little help too on the training field. Hitting one line drive after another or pop up to the field can wear on you. That's why we've developed our series of Fungo Bats. These bats provide a little assist to the coach while making hitting long balls simply and easy. They come in lengths from 33" to 36" and almost swing themselves. This means the coach saves a little energy and the kids get a little more practice time. If you need a little extra length we've even got the Fungo Extended.
It's also not always easy on a coach to diagnose the problem with a player's swing. That's why we also produce the RS Backspin Shorty. This bat was developed by a 17-year Major League veteran who is also a US Olympic Team hitting coach. With a flat side of the sweet spot, it makes any error in hand positioning obvious based on the result. However, if your palm up and palm down hand position is on target, you'll nail the round side for a clear result.
The Time to Prepare is Now
Don't worry our beloved Softballers, we didn't forget about you. We've also hot the SB401 Fast Pitch Softball Training Bat. This bat was designed by an 11 time National Champion UCLA Softball player and coach. However, whether its coach pitch ball to little tikes or pro league high competition, the time to get ready for next season is now. So feel free to peruse to the full line of training bats we offer at Xbats. For every job there exists its right and perfect tool. Find yours today and hear the crack of the bat and the roar of a crowd tomorrow.