The Story of Softball
06-12-2016 / By: X Bats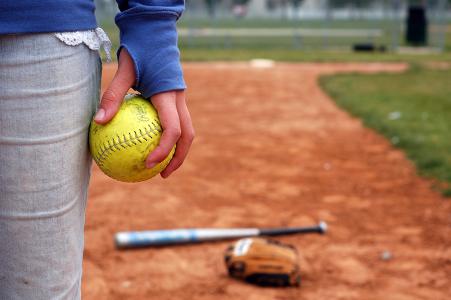 Softball was invented on the spur of the moment in 1887. It was Thanksgiving Day in Chicago, Illinois, and members gathered at the Farragut Boat Club to learn the outcome of the Harvard and Yale football game. Yale won, and a Yale graduate threw a boxing glove at a Harvard graduate. George Hancock, a reporter for the Chicago Board of Trade, yelled out, "Play ball!". Someone grabbed a broken broomstick handle, the glove was tightened into a ball, and softball, an indoor baseball game, was born. No glove was used to catch the ball, as it was soft.
The Farragut Boat Club established preliminary rules for the indoor game, and it was conceived as a way for baseball players to work on their skills indoors during the winter and soon moved outside during warm weather. The first rules were published in 1889. Softball went by many names: Indoor Baseball, Indoor-Outdoor, Kitten Ball, Cabbage Ball, Pumpkin Ball, Lemon Ball, Mush Ball, and Diamond Ball.
In 1895, Lewis Rober, Sr., adopted an outdoor version of the game as a way for firefighters to get exercise. Teams used a ball that was 12 inches in circumference, rather than the 16-inch version used by the Farragut Boat Club. Different versions and rules were played throughout the U.S. and Canada, but by 1926, the game was officially named Softball and, by 1934, rules were standardized in the United States.
Softball has always been truly American in its roots, being open to women and men, and all types and levels of players, from its casual beginnings. The first women's softball league was born in 1953, and the first women's fast pitch softball debuted in the 1996 Olympics, Fast pitch dominated softball games in the 1940s, but by the 1950s, slow pitch softball became the more popular way to play. The first bats were wooden, made from maple and ash, and wooden bats continue to be the traditional bat of choice for softball players, a tradition that dates back to its broken broomstick roots.
X Bat, (/softball-bats/) American bats for the American game, produces a wide range of pro-grade hard maple for every game, and every budget. Both adults and youth can choose from many models and customization options to allow players to build the bat of their dreams, suiting their individual style and game. The Pro Stock line is made from the same professional grade maple wood used by Major League players and is ready to ship immediately.
Visit XBats.com for your quality wooden softball bat today.