Ten Ways to Mark a Special Occasion with a Trophy or Gift Bat
01-17-2017 / By: X Bats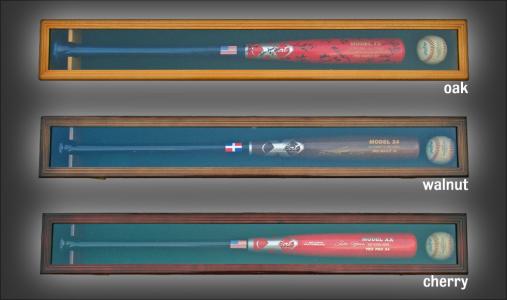 Baseball is considered by many to be the all-American pastime, and baseball fans are ardent in their devotion to the game and their teams. By the same token, youth across the country are enthralled with playing the game themselves as family and friends cheer them on. Even far into adulthood, players continue to participate in and love the sport as a way to stay fit and active, while pursuing a passion that was likely love at first strike.
If the thrill of the game runs in your veins, or those of a friend or family member, consider creating a trophy or gift bat to mark a special occasion! A heartfelt, personalized and truly unique gift, you can be fairly sure that no one else is going to show up with an identical present at your next celebratory event. Here are some great ways that you can commemorate and share your love of baseball with a trophy or gift bat:
1) Celebrate a Birth:
Whether it's a boy or girl, and you are the proud grandparent, aunt, uncle, or close family friend, you will give the parents a gift they will never forget with a baby birth bat. You can engrave the bat with the baby's name, date of birth, height, and weight, and choose from a custom design that is sure to delight the recipients. If you really want to go all out, you can give the X Bats Rookie of the Year Baby Birth Bat, which included the parents' names and hometown, along with baby's birthdate, name, height, and weight.
2) Let the Coach Know How Much You Really Appreciate Him
Coaches give their all to share their love and fervent passion for the sport of baseball, and a commemorative baseball bat will show just how much you appreciate the contribution to your child's development as a player. X Bats offers 38 custom colors for their trophy bats. Combine any two custom stains to highlight team colors. This will be a trophy gift that your favorite coach will never forget.
3) For the Triumphant Baseball or Softball Player
Did your favorite player have an amazing season? Select a trophy bat to celebrate the victory, and give a gift that your player will treasure for a lifetime. Engrave the bat with special dates and the names of the coach and team members, choose colors that match the team, and you have an unforgettable trophy.
4) For Your Favorite Graduate
Create a custom bat featuring high school or college colors to celebrate the graduate in your life. You can engrave the baseball or softball bat with school name, graduation date, and the graduate's name. Be certain in your gift-giving that you are giving a one-of-a-kind present for a very special occasion.
5) Team Trophy Bat
Take one for the team, and create a trophy that is a real crowd-pleaser for everyone from coaches to players to sponsors. Make a custom design and create a bat in the team colors with the names of every team player and coach. It's a keepsake that will keep a great season alive for years to come.
6) Corporate or Team Gifts
Select an 11- or 19-inch mini-bat for a charming gift that is compact enough to be enjoyed on a desktop and large enough to handle an engraved logo and 3-4 lines of text. Whether you are rewarding a business team or a sports team for a job well done, this is a gift that will be appreciated every day.
7) Thank Your Groomsmen
They are standing up to support you in your union. Let them know how much they are appreciated by give them each an engraved trophy bat with the wedding date, names of your wedding party, and a little message of thanks. It's a special way to mark a date you'll never forget.
8) Happy Father's Day
For the baseball fan in your life, give him a custom bat gift that lets him know that he's the most important guy around. Engrave it with the date and your dad's name, with a special note on exactly why he's so important to you.
9) And Don't Forget Mom
Dads aren't the only baseball fans around. Chances are good that if mom has spent any amount of time cheering you on at the little league field, she will appreciate a trophy gift bat. For marking her birthday, Mother's Day, or some other holiday, you can be sure that she will appreciate the thoughtfulness of an engraved message and date to commemorate the occasion.
10) Bats on Display
Whether you are giving one bat or several, be sure to include a display case that will show off the special gifts you are giving. X Bat can create cases to display the trophy gifts so that they can be appreciated every single day.
Whatever the occasion, trophy and gift bats are going to let the recipient know that you appreciate both him or her, as well as the love of the game.
For more information on giving the unforgettable gift of a trophy bat, visit the X Bat web site at XBats.com