Swing for October Glory with a Custom Pro X Bat
05-19-2019 / By: X Bats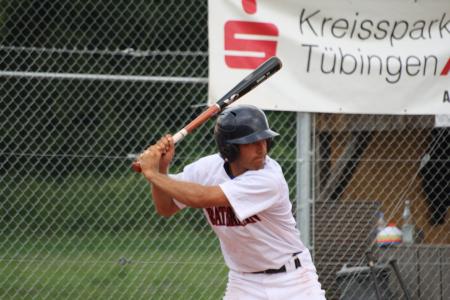 The boys of summer might enjoy playing ball across this great nation this summer, but make no mistake about it they are all swinging for October glory. October means playoff baseball. October means World Series baseball and October glory. After 162 games, October brings the moment when every swing matters and nothing is left to chance. That's why it brings a patriotic cheer to our faces when we see X Bats swinging away in October. With the crack of the bat and the roar of the crowd, October greatness rests in every swing. Fortunately for the average lover of baseball, the same beautifully crafted maple and ash wood crafted bats are available to all. World Series baseball may not be in your future, but that doesn't mean the thrill of a deep ball driven over centerfield is any less sweet. So let's talk about how you too can get a little taste of October glory.
From the Majors to the Minors
Typically, a baseball pro dreams of the days when they get called up to the big league. However, for the average baseball enthusiasts, this is the day that we bring the big leagues down to you. X Bats is perhaps the only company that will craft for you a bat out of the same quality wood that we make for our 200 plus MLB sluggers using our product today. Drawn from the timbers of vast northern forests, we don't skimp on quality for our professionals or our average Joe heroes. So let's take a look at the Adult Custom Pro Bats available to any and all willing to take a swing.
If you are unsure of your role on the team and you find yourself a jack of all trades swinger, then going with our Best Balanced Model 27 can't do you wrong. Whether you are a power hitter or a contact hitter, this bat is designed to deliver the crack pro hitters long to hear in October. In perhaps the only positive to not being in the Major Leagues in October, at least you as the average Joe get to customize this bat however you want. From choosing the barrel color, handle color or engraving it with the phrase and national flag of your choice, this bat will be decisively yours. There might be many like it, but this one is yours.
Finding the Right Swing for every Hitter
Now, if you want to get a little more specific and you know that you are a hitter that likes to swing for the fences every time you step to the plate, then perhaps this Model XX bat is your cup of tea. With a slightly end loaded feel and a larger knob to keep your hands from slipping, this is the bat for power hitters who want to swing away with confidence. Then again, perhaps getting on base is good enough for you and you consider yourself a master at finding the gaps in the defense.
For those that like a little more control, the Model 11 is built for the dedicated contact or gap hitter. This version gives you greater control over the barrel and thus, allows you to target any field and accomplish your first priority as a hitter in baseball. Namely, get on base. Finally, we offer a whole array of bats to suit each batter because we understand that every swing is unique and worthy of the right tool for the job. From thin, medium, and thick handled options, you'll have the right bat in your hands that makes you feel the most comfortable when you step to the plate.
October Glory is Worth It
In the end, when the dog days of summer have come and gone and the chill of playoff baseball has arrived, there is no more time for guessing what works. That's why the pros trust us. Other sports may have emerged on the scene, but baseball will always be an American pastime for us all. Whether it is little league or your average backyard pick up game, there no reason the average Joe should have any less pop in their swing. The roar of a crowd in the fall is worth it, whether it is a stadium full of thousands or a proud mom and dad simply screaming their heads off. October glory can be had by us all. So don't forget to check out the full range of products we offer at X Bats, because the crack of a bat and the roar of a crowd is always worth it.