The Absolute Best Bats for This Season's Youth Baseball Training
05-02-2021 / By: X Bats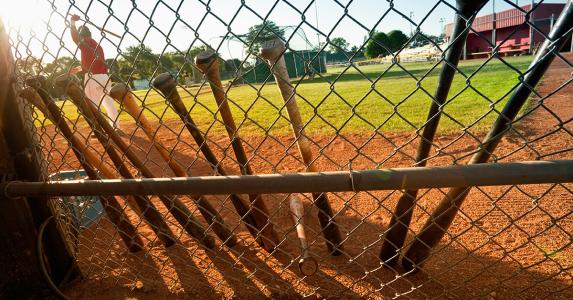 Finally, the time has come.
The days are longer, the grass is greener, and the oranges are ready to be sliced. At long last, it's baseball season!
In celebration of the best time of the year, we've compiled some awesome practice drills and fantastic, high quality baseball bats to accompany them below.
Everyone is Different
One of the best things about youth baseball is the celebration of different strengths, sizes, and skills in the players.
Not everyone is a Power Hitter. Some people prefer longer bats, others heavy and compact.
As the players grow up, their needs change drastically too. It makes sense to have custom, high-quality bats for custom, high-quality players.
That's why over 300 Major League baseball players have chosen Xbats for their season.
For the Power Hitter
It's going! It's going! It's gone!

Power Hitters are an essential part of any good team. Oftentimes, they're the star of the show.
But players who have a natural gift for strength still need practice and excellent equipment to refine their game.
One effective drill for the strongman or woman is a Medicine Ball Throw.
Have your player stand approximately ten feet from a wall or chain link fence.
Place a Medicine Ball in their hands.
Have them get into a stance exactly as though they were holding a bat at home plate.
Once the player is in their stance, have them complete a swing-through motion and throw the heavy medicine ball against the wall.
Repeat.
This is an excellent way to build up arm strength and teach powerful, explosive follow through.

But that's only one half of the equation. Good Power Hitters need good wood baseball bats.
An excellent place to start is the Youth Maple 73Y.

The Youth Maple 73Y is the most popular NEW bat in the Big Leagues. It has a very large knob complete with a 2 ¼ inch barrel. The large knob is a counter weight for the barrel, and makes for a perfectly balanced bat. It's compact to fit into the hands of smaller players, too.
Not all powerhouse players are large. Sometimes the strongest Power Hitters come in smaller sizes. For them, the Youth Maple 73BB is king. It has relatively the same stats as the 73Y with a slighty smaller barrel. This makes for a light bat perfect for small hands to zing out those home runs.

Grand Slam en route with the Youth Maple 73BB.
For the Contact Hitter
It's the top of the sixth inning. The board is tied. You have two out, and bases are loaded. Who are you going to call?

Every team has their own Tony Gwynn. Players who are steady, reliable, and have an excellent eye for the ball.

For them, training should be focused on accuracy.
A strange but effective method for training Contact Hitters is to use a headlight.
Baseball is about keeping your eye on the ball. It's the basis for all success. With a headlight, you can see exactly where the player is directing their focus.


Set up the player with a tee.
Attach the headlight to their helmet.
Ensure that when the ball crosses the plate the player's light is ON it.
When the player is finished swinging, the headlight should remain on the tee.
This is an excellent use of baseball training to see exactly where players are looking. The better their focus, the better their accuracy.
Where Power Hitters want end-loaded bats for explosive power, Contact Hitters need perfectly balanced bats to ensure contact is made.
For this, Youth Maple 98 is the best bet.

It's a perfectly balanced bat with a long handle and an equally long, full barrel. It's best suited for players aged 13-14 who are making the switch from aluminum to wood, which they'll be swinging for the rest of their baseball career. It's a sturdy, reliable bat, perfect for a reliable player.
If the player is looking for something a bit bigger, it comes in a Youth Maple 98BB model with a barrel that's a half inch larger than the Youth Maple 98. All the other stats remain the same.

Notice the slight size increase of the barrel (the widest part of the bat).
For Contact Hitters making a slightly slower transition from Little League sizes, or players who simply prefer a lighter bat, it comes in a Super Light version, seen below.

The lightest it can be is -8.
For Everyone
Not everyone on the team has a specific role.
Sometimes, skills and preferences change overtime, or depending on the day.

Especially in youth baseball, a Power Hitter and a Contact Hitter can be the same person!

In this case, it's better to focus on balanced wood bats and general training.
One-Handed Drills are a great way to ensure players are working both of their arms properly while swinging.
Make sure the Player is holding a bat that is the same size, but slightly less weight than their usual preference.
Start with the bottom hand. Have the player swing through as usual and make contact with the ball. After a few rounds, have them switch to the top hand.
With each stance, the hitter should behave as though they're using both hands, even though they're only using one. This will develop strength, balance, and focus.
The all-around teammate needs an all-around bat.
For this, the Youth Maple 12 fits the bill. It's a Bestseller for the 7-12 age range.

The Youth Maple 12 is a traditionally shaped bat with a light swing and fantastic balance. It has a long, thick handle and a conventional sized knob, making it the perfect choice for all-around players or players that haven't quite found their niche yet. It comes as light as -5.
Need a Change?
Every single one of the bats mentioned above is fully customizable.

Here's a list of everything that can be modified:
Type of wood and dimensions
Color of the barrel
Color of the handle
Custom engravings - names, nicknames, team names, anything!
Flags
The bats can even be modified according to MLB 2021 specifications.
Got a favorite player? Bats can be built to be identical to their stats.
Bats in a Pinch
Sometimes, life gets in the way.
In the rush of summer, it can be easy to forget to order a custom wood baseball bat in time for the first big game or important practice. Not everyone has 3 weeks to wait, or wants to pay for Rush Protection charges. In this case, Xbats has you covered. You can order one of their made-to-play maple Youth Pro Stock Bats and have it to your door in 2-3 business days. Overnight priority shipping is also available.

The Pro Stock Youth Baseball Model 73 is the most popular wood baseball bat for teenaged players.
It's a great time of year to be a baseball player. Whether your team is filled with Contact Hitters, Power Hitters, or a healthy mix, it's time to get out there and get training.

Don't forget the bat!