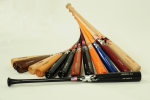 Training Baseball Bats
The LOG is a heavy maple bat used for overload training. The Log can be used to warm up before practice or in the on deck circle before batting. It is used to build strength i the hands, wrists and forearms while hitting in normal practice situations.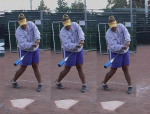 SB401 Fast Pitch Softball Training Bat
The SB401 Fast Pitch Softball Training bat was developed by former 11 time National Champion UCLA Softball Player and Coach and Softball Hall of Famer, Sue Enquist (
http://sueenquist.com/ucla/born_bruin.html
)...