How to hit a baseball with a trailing elbow - A Pro Baseball Tip from X Bats
How to hit the ball lefty inside - A Pro Baseball Tip from X Bats
How to hit the ball with lefty hips - A Pro Baseball Tip from X Bats
How to define the arc - A Pro Baseball Tip from X Bats
How to position your hips - A Pro Baseball Tip from X Bats
How to hit lefty, opposite field - A Pro Baseball Tip from X Bats
How to have good Head Posission - A Pro Baseball Tip from X Bats
How to swing a Bat Angle With Arc- A Pro Baseball Tip from X Bats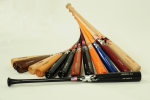 Training Baseball Bats
The LOG is a heavy maple bat used for overload training. The Log can be used to warm up before practice or in the on deck circle before batting. It is used to build strength i the hands, wrists and forearms while hitting in normal practice situations.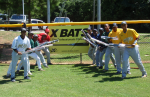 Selecting a Baseball Bat
The Selecting a Baseball Bat section gives you information on selecting the bat that fits you best. Baseball Bats are offered in the following categories: Adult, Senior League (Youth Big Barrel), Youth, T-Ball, Wood, Fungos, and Training Bats.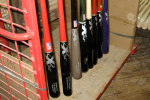 Selecting a Softball Bat
The Selecting a Softball Bat section gives you a breakdown of what bats actually consist of. Softball bats are offered in the two basic groups: Fastpitch and Slow Pitch. This section tells you how to go about selecting the perfect bat for you.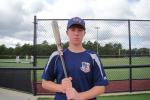 What is the BBCOR Certification?
The following section for BBCOR Certification gives you a detailed look at the rule for Adult Baseball Bats.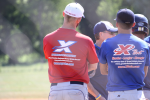 Softball Governing Bodies
The Governing Bodies section breaks down the five major governing bodies for Softball. This section will give you background information and contact information about each one while explaining the differences between them.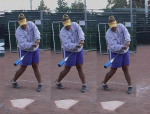 SB401 Fast Pitch Softball Training Bat
The SB401 Fast Pitch Softball Training bat was developed by former 11 time National Champion UCLA Softball Player and Coach and Softball Hall of Famer, Sue Enquist (
http://sueenquist.com/ucla/born_bruin.html
)...